During the COVID-19 pandemic, there has been an array of news articles about senior housing that has influenced perceptions of the industry. As communities begin opening up and assessing how to attract new residents, providers will need to consider what seniors want most from the senior housing industry today.
To answer this question, the Developers Collective partnered with Direct Supply to conduct the 2020 Senior Housing Survey. The goal of the survey was to discover the perspective of seniors and adult caregivers on senior housing as a future residential option, as well as uncover insights for the senior housing market.
In the context of the survey:
1,046 seniors were individuals ages 70+ who are not currently living in senior housing.
1,113 adult caregivers were not paid, professional caregivers, but instead family members of seniors – generally their adult children.
These insights can be used to make the industry a more attractive option for seniors and shed light on future trends in senior care. A similar survey was undertaken in 2019 to provide a basis for comparison.
COVID-19 Has Changed the Perception of the Senior Living Industry
The 2020 survey of more than 1,000 seniors, ages 70 to 93, revealed the negative impact that the COVID-19 pandemic has had on their perceptions of senior housing versus their 2019 perceptions. The majority of seniors surveyed in 2020 did not feel that senior housing was currently a safe residential option, primarily due to COVID-19.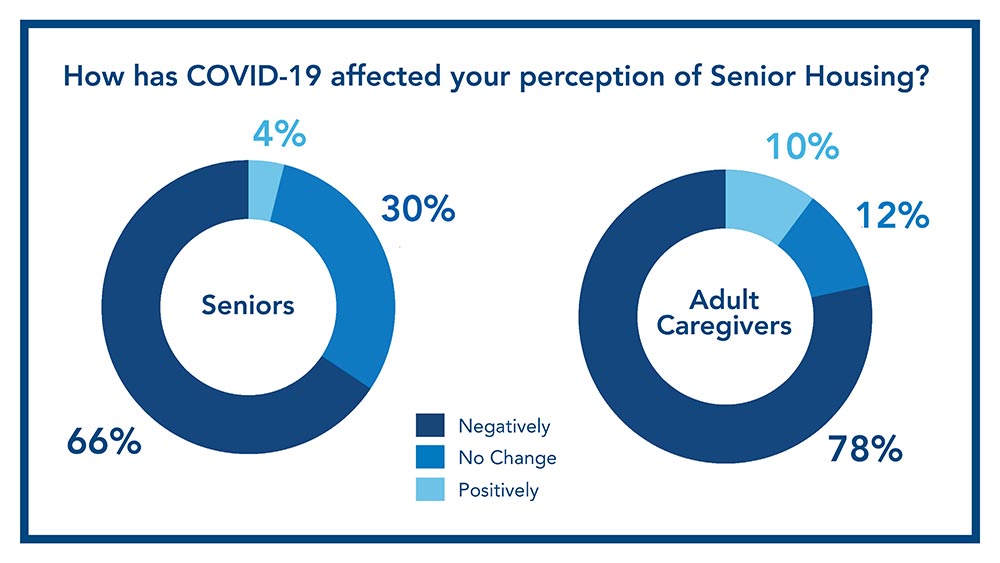 Adult caregivers of seniors were more likely to consider senior housing as a residential option for their senior. The negative physical and mental health impacts of isolation were a strong concern for them. This made the opportunities for care and socialization found in senior housing of higher importance to the adult caregivers.
Key Themes From the Survey
Senior Living communities have a unique opportunity to differentiate their value by creating smart environments that provide aspirational living settings. These environments should be developed on a backbone of technology intervention that brings safety and security to seniors.
In the 2020 survey, we found the following themes:
New priority for personal safety

New appreciation for the value of Senior Living facility leadership and staff

Fundamental expectation that senior housing buildings will keep seniors healthy
Read the full results of this survey by downloading the free white paper. Inside, you'll find answers to: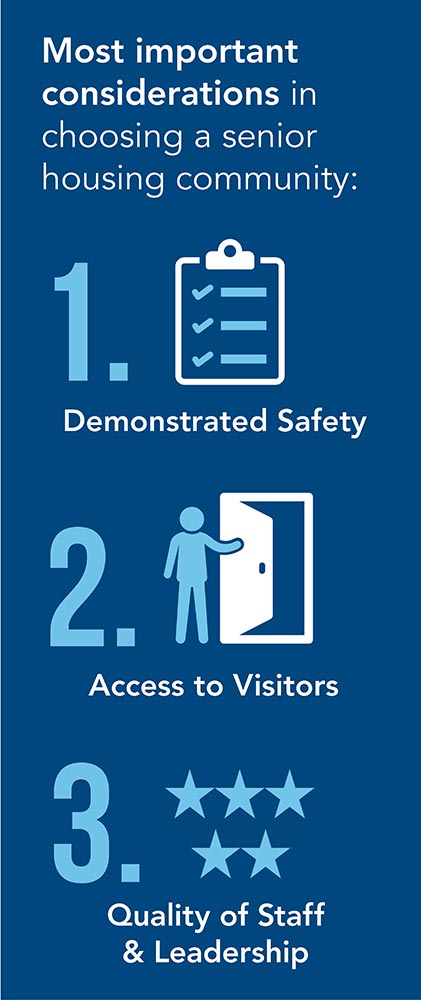 What seniors and adult caregivers expect from the senior housing industry moving forward
Where seniors expect communities to introduce new technologies 
The most used word in the seniors' expectation of Senior Living 
What seniors think are the most important considerations in choosing a community
What the seniors' top concerns about Senior Living are in today's climate
How many seniors desire to move into communities versus pre-COVID times 
Plus, you'll get additional insights and commentary from our Senior Living experts. 
What Do Senior Housing Prospects Really Want?
Learn what seniors and adult caregivers are expecting from the senior housing industry moving forward.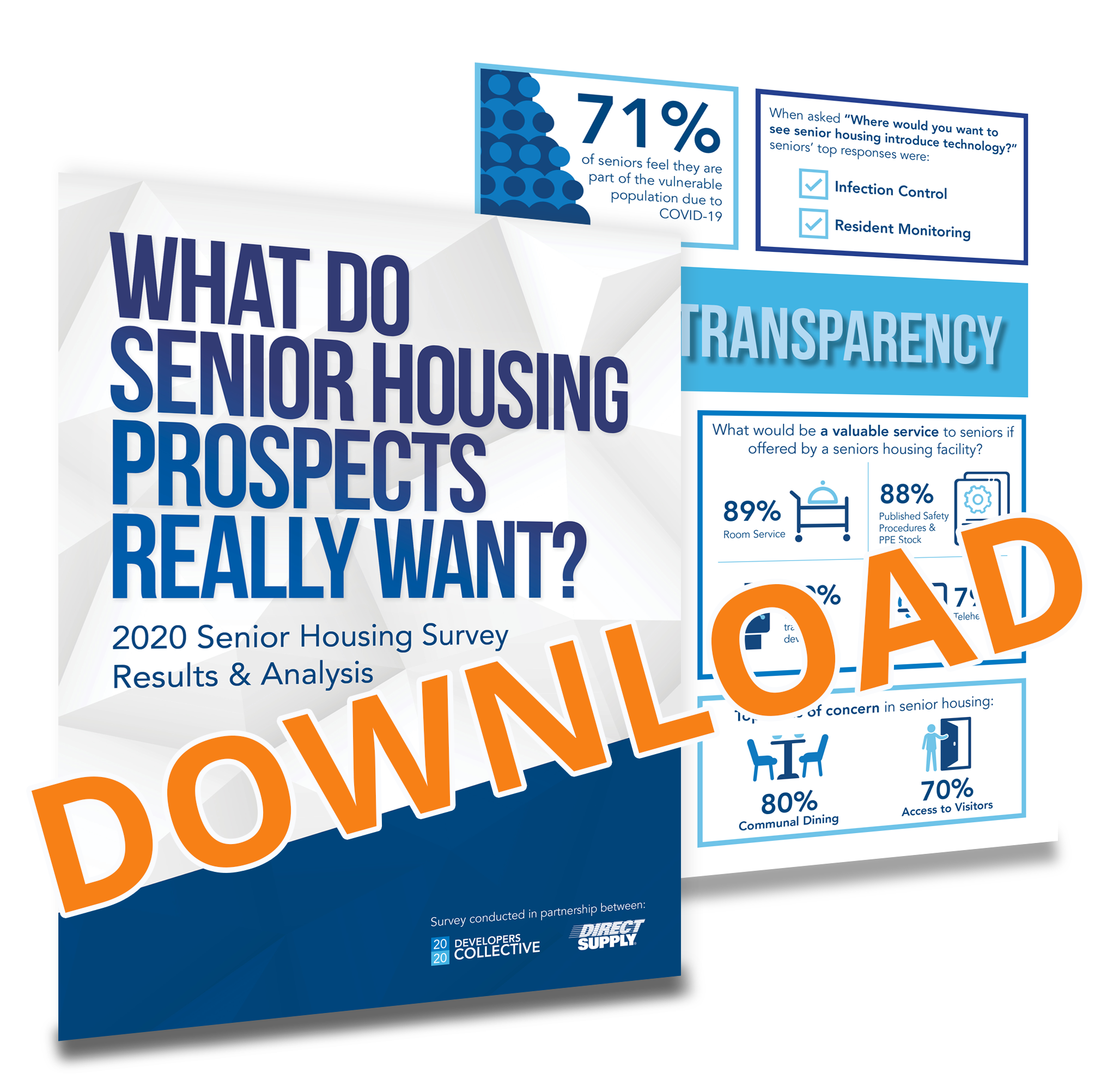 Fill out the form below to download a complimentary white paper. 
Connect with our team today to see how we can help you implement solutions that will appeal to prospective residents and adult caregivers.
This survey was conducted independently and randomly by Qualtrics. Surveys were given electronically between July 15, 2020 and August 10, 2020.