Going Above and Beyond to Find a Resident's Long-Lost Son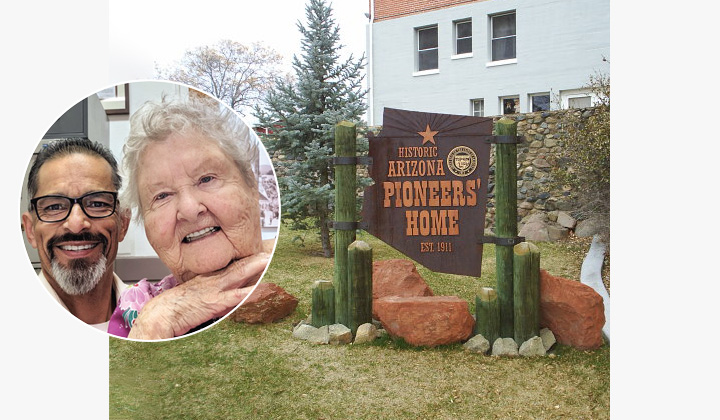 Richard Zamudio works as an Administrative Services Officer at what he considers "one of the most unique facilities in our country," the Arizona Pioneers' Home in Prescott, Arizona.
"My joy is assisting our residents with whatever they need – to help them through their day, week or life," Richard said. "I treat the residents as I would my parents; they always come first."
To Richard, it's not just a job; it's a calling. And it's a calling that didn't surface until later in his life. After 12 years in the U.S. Air Force, he worked in insurance, where he spent most of his career until he found himself searching for a new start. Eventually he found the Pioneers' Home, and it changed his life dramatically.
"The people and the history here are amazing! The lives that the residents have had could be a book for each one," Richard said. "Everything that I manage can wait when a resident comes to me for assistance. To me, going above and beyond the job duties is a privilege and it comes naturally."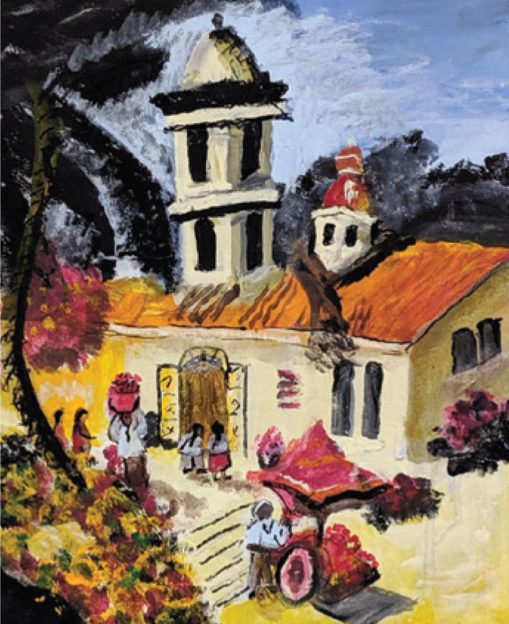 One of those residents is an extraordinary woman named Anna, who despite having trouble with her vision, is an incredible artist. Richard loves seeing Anna and talking to her about her paintings. One day he noticed Anna seemed kind of down, so he asked what was going on. Anna hadn't heard from her son Tony in quite some time and she was getting worried that he had passed away without her knowing. She went on to explain that Tony is a Veteran of the U.S. Navy dealing with health issues and she wasn't sure where he was living anymore. Over the years, their communication had gotten more and more sporadic, and she hadn't heard from him on her last few birthdays when he would typically call.
"I hated to see her so depressed and hurt," Richard said. "So I made it my mission to find him."
Richard started calling around to every place he could think of – hospitals, VAs, homeless shelters and more – all with no luck. But with the limited information he had gathered, Richard decided to go out looking on his own. He took a photo of Tony with him, even going so far as to visit parks and ask people if they'd seen him. But still no luck.
Five months into his search, things were looking pretty bleak, but Richard was determined to follow through for Anna. With a couple more leads, he ventured out again. This time Richard was sure he'd find him. After all, he had to – for Anna.
He knocked on the door of his first fresh lead and was overjoyed when Tony greeted him at the door. Richard exclaimed, "I know your mom! I'm so glad I found you!"
Richard explained the whole story, and Tony was so grateful that he had found him. As a disabled Veteran dealing with extreme pain and difficulty walking, Tony was taking nearly 20 pills a day and didn't realize how long it had been since he talked to his mom. He was also not able to drive and didn't currently have a phone. Using Richard's, it was time for an important call.
"It's me, your son!" Tony said. Anna's joy could be heard over the phone loud and clear. "He found my son!" she exclaimed. Tony and Anna talked on the phone for the first time in years. After the call was over, Tony put a hand on Richard's shoulder, looked him in the eye and said, "Thank you for not giving up on me."
"That's when it really hit my heart," Richard said. "I told him, 'I can never give up on a fellow Veteran. Plus, I love your mom. She is a great lady and she needs you in her life.'" Seeking to process the events of this monumental day, Richard drove to the beach. "I thanked God for finally letting me see what I was put on this earth for – to help others!"
When Richard returned to Pioneers' Home on Monday, Anna was ecstatic to see him. "You come here. You found him!" she said. Anna made Richard a beautiful painting to thank him.
Since then, Richard has helped facilitate recurring calls between the reunited mother and son. They now talk on a regular basis.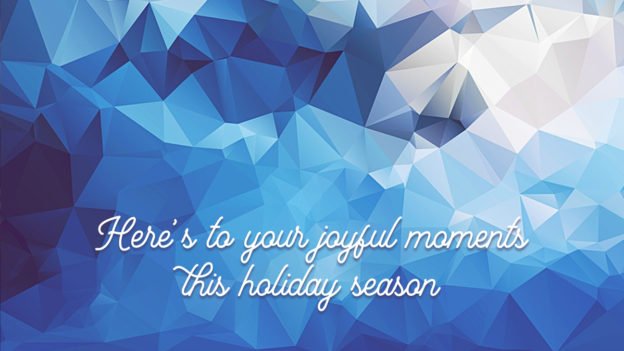 'Tis the season for celebrating joy. Here's a glimpse into the many joyful moments happening in Senior Living communities across the country each and every day.
See the Story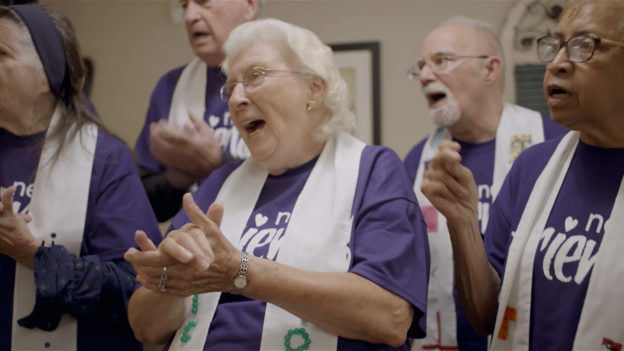 Witness the power of music as a group of Memory Care residents transforms from passive listeners to a joyful choir. This is Dean Solden's story of compassion in the face of adversity.
See the Story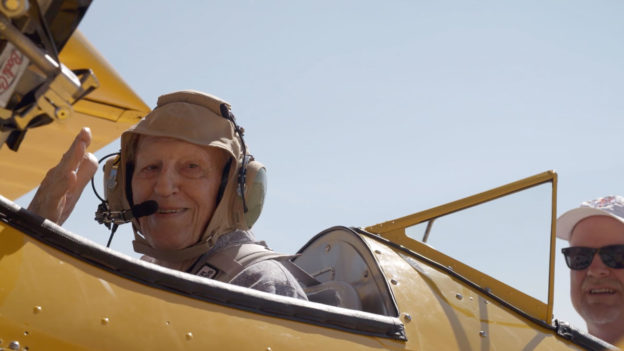 Spend a day in the life of Ricky Lee, Larry Nelson and the seniors they serve to see how their work blurs the line between building maintenance and resident care.
See the Story