Reducing energy consumption with smart thermostat technology climate control
"In this day and age, companies are always looking for more efficiencies and more cost saving opportunities." 
Sound familiar? What if we told you that you can save on utility costs and increase comfort for your residents at the same time? That is exactly what a facility in Eastern Pennsylvania has done. By installing Setpoint climate control in their community they achieved shocking results: a savings of $22,460 in just one year. Here's how.
Setpoint vs regular climate control
This particular facility was facing a few challenges that might sound familiar to you:
Increasing utility bills

Lack of control over temperature settings (especially PTACs)

Residents setting their rooms to extreme temperatures (low or high)

Excess use of equipment

Reduction in PTAC life due to non-stop use
Using the smart thermostat climate control of Setpoint, this facility saw an astonishing impact in the safety, comfort and cost of their buildings.
In just one year this facility was able to:
Save on utility costs

Increase resident comfort

Have an easy-to-use temperature control system for residents and staff

Enable remote monitoring of temperature in your buildings

Extend the life of heating & A/C units
"Setpoint gives a perfect snapshot 24/7 on what our temperatures are in each location."
Setting up: How long does it take to install Setpoint?
When it comes to setting up Setpoint, there's one key piece to remember: install can be executed in the time it takes for a room to be cleaned. That means minimal resident impact with time, cost and labor savings you can start seeing immediately. 
This community has:
132 Control Zones (rooms and shared spaces), all of which are managed by Setpoint's Climate Intelligence

86 sensors and OakSockets to monitor the system in real time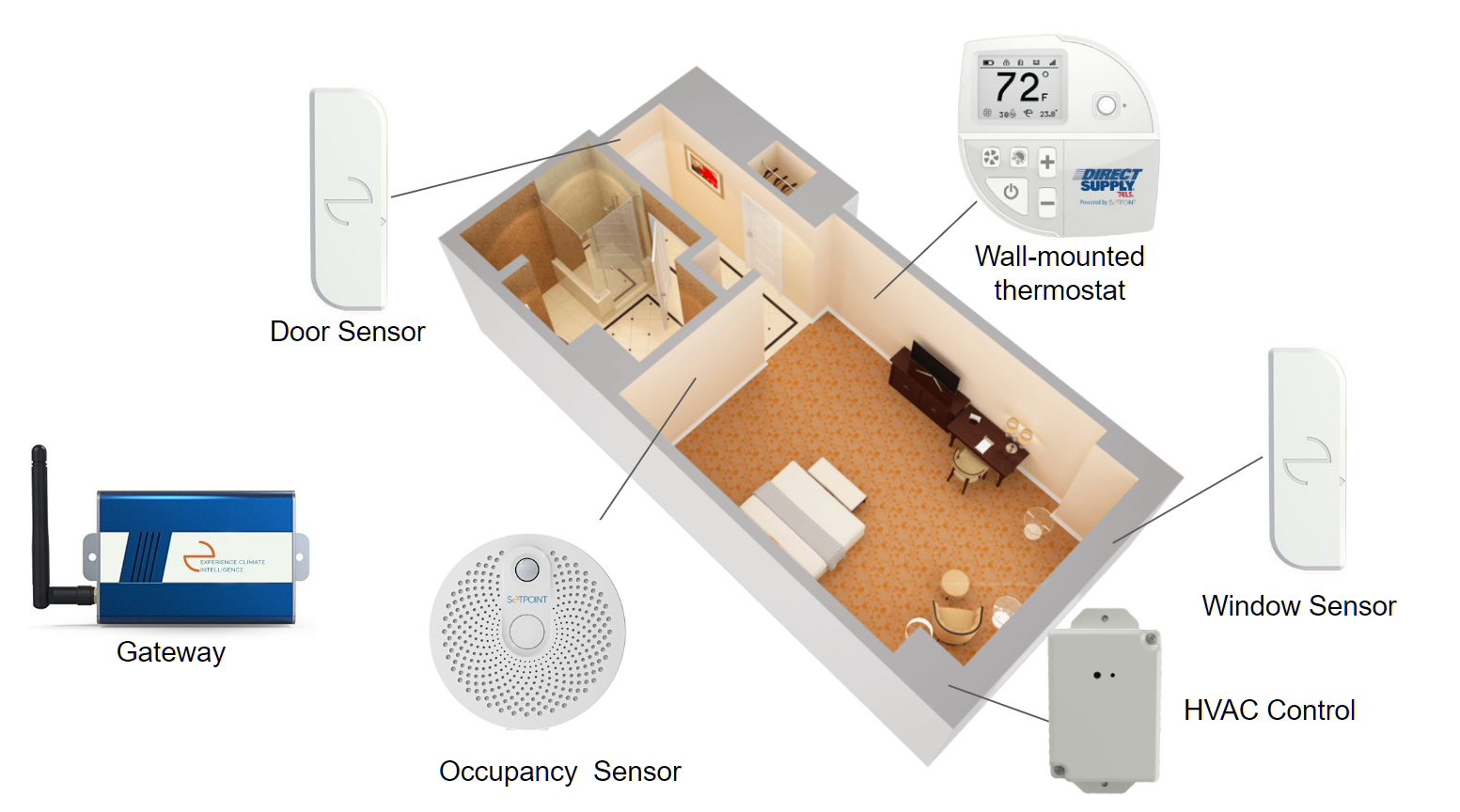 "At first, we had pushback – nobody likes change. But it didn't take long to see the benefits of it (Setpoint). And, once Setpoint was installed, there was a good training process. Setpoint communicated well with directors, like what they're doing and how it works. The training was great – they could also call the 24/7 hotline if there were questions, which was a huge bonus for the night staff, because they usually don't have support, and they would have to wake up the maintenance guy."
Results: energy savings from using Setpoint climate control
Here's a closer look at the data insights we've taken from this year-long study of Setpoint's effects on climate control energy consumption in this community: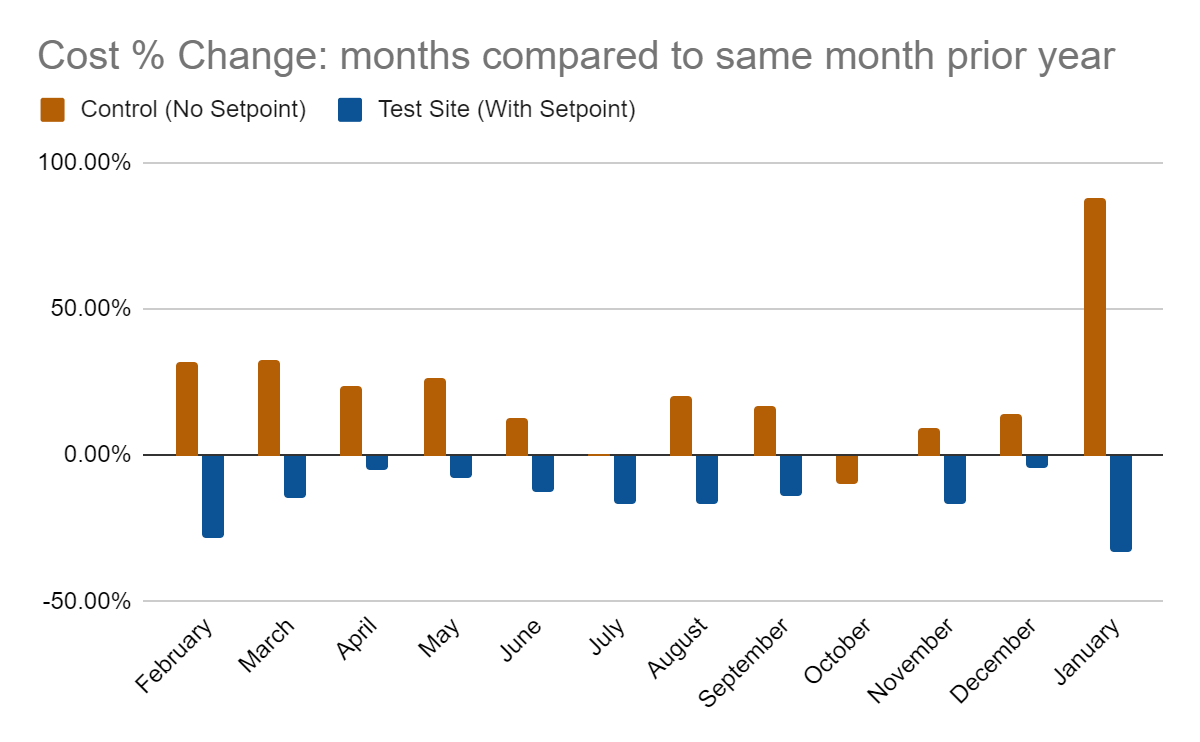 Breakdown: Setpoint Total Savings
| | |
| --- | --- |
| Total kWh savings | 13.29% |
| Total HVAC consumption savings | 22.15% |
| Annual savings | $32,612 |
| Annual fees | -$10,152 |
| Total net operating income increase | $22,460 |
| Additional savings | $13,000 in first year utility incentives |
When it comes to labor savings, it's more difficult to have a concrete number. However, there are two key areas we're seeing positive feedback: making temperature adjustments and reducing the number of steps the MD needs to take per day. You can learn more about Setpoint here.
"We'll have an issue pop up on the weekends when we don't have maintenance in the building. This can happen multiple times a week. With Setpoint, my maintenance directors don't have to run around and check each unit. They have the ability to jump online, go to the website and make adjustments on the fly, which is huge. It makes their job easier in the long run, and that's what we strive for."
Next steps: how to get Setpoint in your buildings
This technology can be in your community!
It's time to add Setpoint into your buildings. Reach out to learn more about your potential energy savings.