Going Above and Beyond: Durable Furniture for Senior Living and Healthcare
Providing a comfortable space for residents or patients to relax is essential for fostering a sense of belonging and healing within any building. Design expectations are increasing, and with it, the need for a robust seating selection to match the comfort levels of different individuals. With this influx of new and heightened preferences, Maxwell Thomas® offers the next extension of our portfolio: BeyondWood™ Composite Chairs. 
Combining durability with comfort, BeyondWood™ Composite Chairs create a homelike feel without sacrificing the benefits of commercial-grade seating. Warm to the touch, this chair bridges the natural, inviting feel residents and patients expect with the durability needed for a high-use environment. BeyondWood™ from Maxwell Thomas® isn't just meant for residents and patients; this chair creates efficiencies for caregivers and adds to the ambiance of any dining space or resident room, too. 
Benefits of Composite BeyondWood
™
Dining Chairs
Durability through the decade. This will be the only chair you'll have to buy for years to come. Our team of engineers stress-tested BeyondWood™ from Maxwell Thomas® and confirmed that Beyondwood™ meets all necessary standards. Steel-reinforced joints help ensure durability and longevity that goes beyond expectations. 
Staff can use cleaning chemicals like bleach. Our BeyondWood™ Composite Chairs from Maxwell Thomas® are made of non-porous material that withstands bleach and helps keep that just-bought feel.
Design to match your style. On-trend finishes and custom fabrics mean your dining rooms will always be dressed their best. Warm tones and smooth contours create a wood-like appearance that is comfortable and warm to the touch.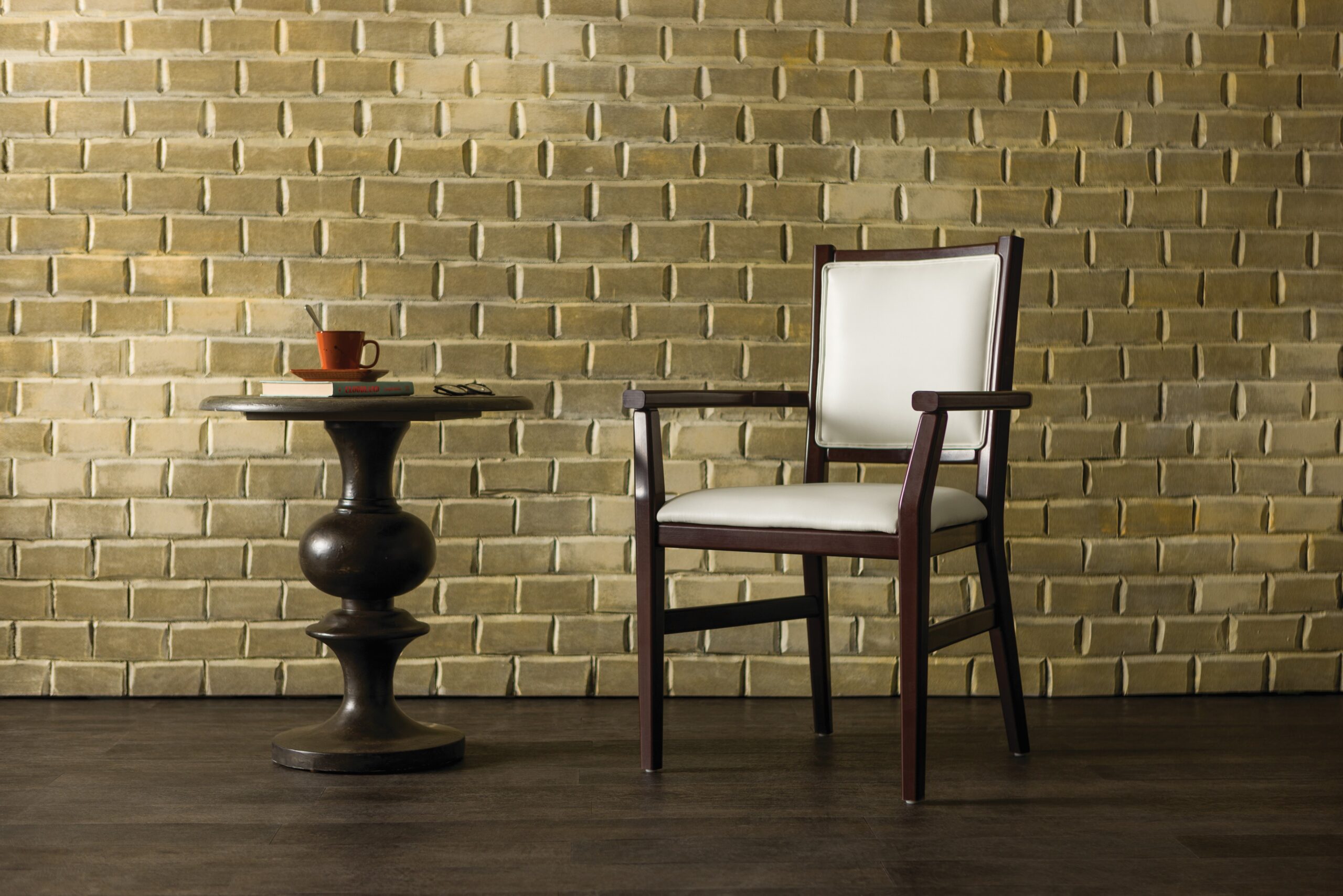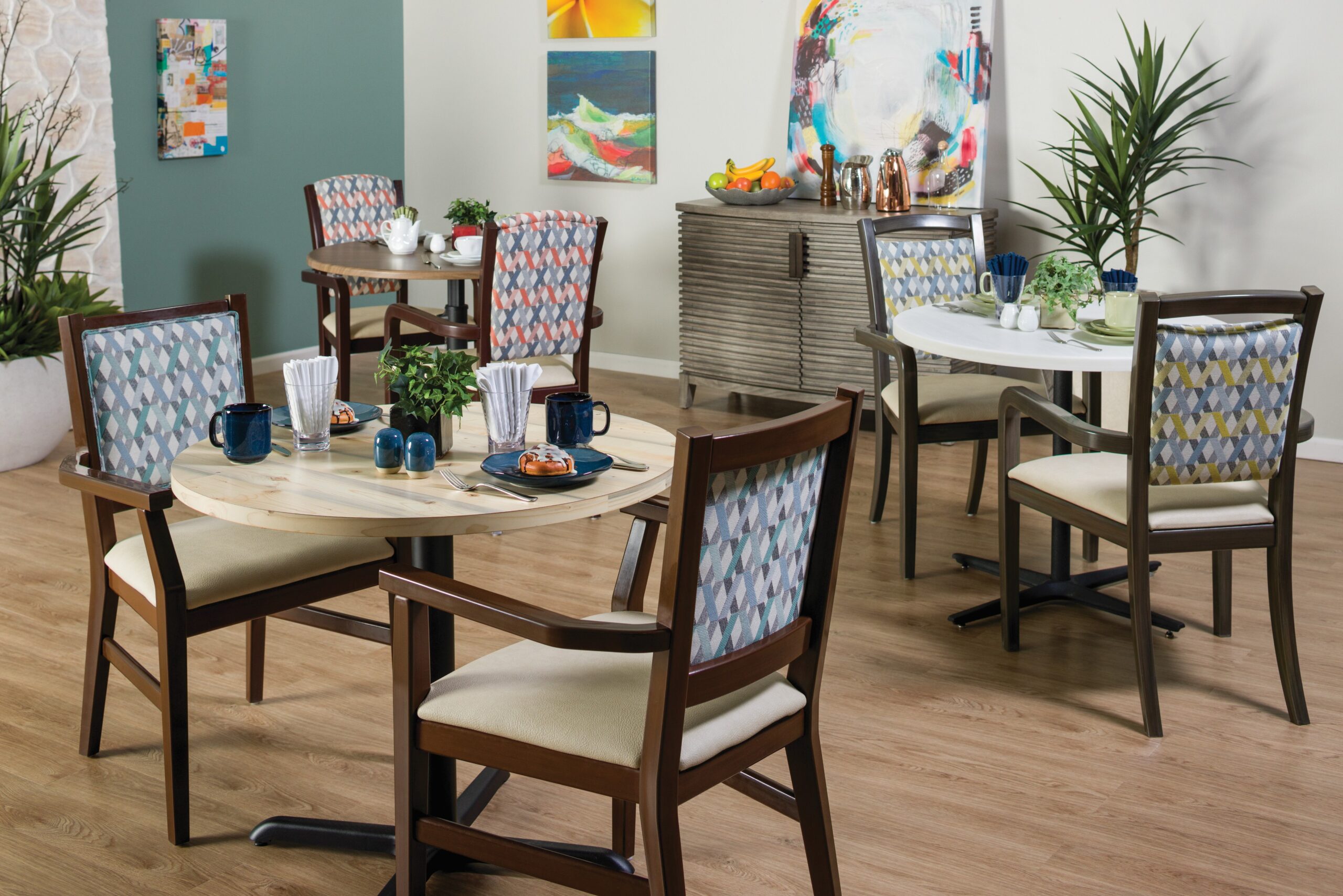 Durability through the decade: Furnish your communities to withstand the test of time
Transform your community with the beauty of BeyondWood dining chairs designed for effortless maintenance and timeless durability. Direct Supply's BeyondWood™ Composite Chairs from Maxwell Thomas® are the Healthcare and Senior Living furnishings breakthrough you've been looking for.