The Washington Post reported that as of January 2022, nursing homes and long-term care facilities have lost more than 420,000 employees. This is 12% of the total industry workforce.
1
As the long term care industry continues to navigate a global health pandemic, we simultaneously enter a staffing pandemic. 
With severe nursing staff shortages, many Senior Living providers are looking for ways to increase caregiver satisfaction by rethinking the way they support staff health and well-being.
Gaurie Rodman
Director, Development Services
"Senior Living is a people business. The quality of human relationships, the feeling of safety, and the amount of anxiety a resident or staff member feels all contribute to their satisfaction. In times of crisis, making sure all parties' needs, both in and out of the community, are addressed effectively becomes even more important."
Here are three Senior Living design trends that are nursing shortage solutions:
1. Staff Lounges & Amenities
As your community's front line, the mental and physical health of your Senior Living staff affects the overall health of your residents.
A healthy work environment is enhanced with amenities, like a relaxing lounge, to give staff a space to rest and recharge before returning to work. These amenities can help you attract new staff as well as retain and support employees.
Key design elements in an enhanced staff lounge include:
Kitchenette
Providing staff with an in-house kitchen allows them to grab a snack or beverage when needed and can help increase employee productivity.
Private Touchdown Spaces
Offer a quiet respite from the hustle and bustle of your community. These spots are great for computer access and private phone conversations. 
Fitness Room
A dedicated staff fitness room can help boost staff well-being and mental health. By offering a small selection of workout equipment, staff can conveniently fit in a work-out onsite and reduce stress. 
Natural Light
Taking cues from biophilic design, which promotes connectivity to the natural environment, flooding staff spaces with natural light can help boost employee morale. Color can also affect mood and morale, read more about new 2022 color trends in Senior Living. 
Dr. Yavuz Taneli
Architectural Designer
"Access to a green outdoor environment has significant benefits in reducing employee stress and promoting a positive workplace attitude. On average, most employees spend only 15 minutes of their workday outdoors. This is only half the time needed to reset our circadian rhythm, the mechanism that regulates sleep, blood pressure and body temperature."
"With providers facing a historic staffing shortage, and asking their existing staff to work increased hours, we owe it to our employees to provide restorative opportunities to allow them to be energized and engaged in meaningful social interactions. Our own research has shown the positive impact of resident-caregiver interaction in reducing agitation in populations with compromised cognitive abilities."
Discover more ways to enhance your staff amenities for increased employee engagement in our design trends webinar.
2. Staff Entries & Vestibules
As we examine senior living design trends, we're seeing the need to reimagine the staff person journey through the building – starting at the entry. Updating the staff entry sequence can play an important role in helping you flex your operations during a health crisis. Separate staff entries and enhanced amenities can help with: 
Infection prevention

by separating staff entries, contaminated clothing and personal items are kept out of resident areas. This is important for

employee health,

as well as the health of residents – specifically higher acuity residents in

assisted living

and

skilled nursing

facilities.

Staff retention:

Enhancing staff spaces and offering extra services can help boost caregiver satisfaction and lead to more meaningful interactions with residents.

Caregiver burnout: Beautiful and functional staff spaces can demonstrate your commitment to improving staff well-being and reducing stress levels.
Separate staff entrances help promote contract tracing and
prevent the spread
of infections. If your staff entrance leads into a shared resident space, consider creating a separate entry for staff and deliveries to allow employees to clean up before and after their shifts.
Key design objectives in these separate staff vestibules include: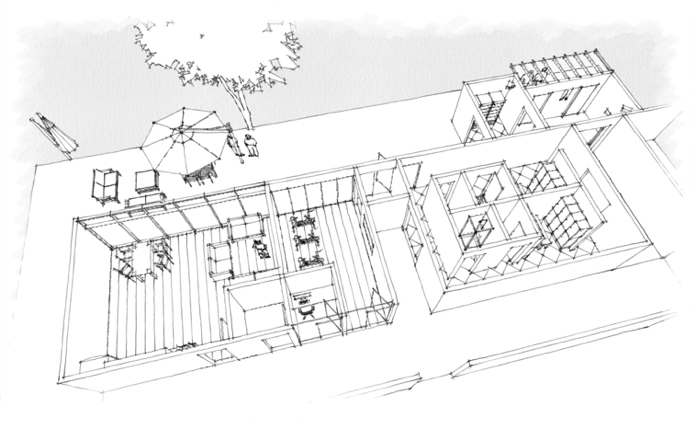 Controlled and Touchless Entry
To ensure safety, the staff and deliveries entry will need touchless access control and security systems. There is an array of touchless technologies that can be used in this space. For example, consider technology that allows you to wave your hand in front of a sensor to open the door. 
Discover more technology to help you improve infection prevention and promote safety.
Health Screening Technology
Housing thermal temperature scanners2 and other health screening technology for infection prevention and control in the vestibule will help ensure staff members are healthy before they interact with residents. Automated screening and temperature scanning plus recording technology saves staff members time while checking in visitors. The vestibule would also be an ideal spot for the time clock.
Delivery Lockers
Adding delivery lockers, including refrigerated options, near the entry allows staff to place orders for deliveries or have community-provided food and groceries left for them. Include a touchless intercom system can alert staff to deliveries.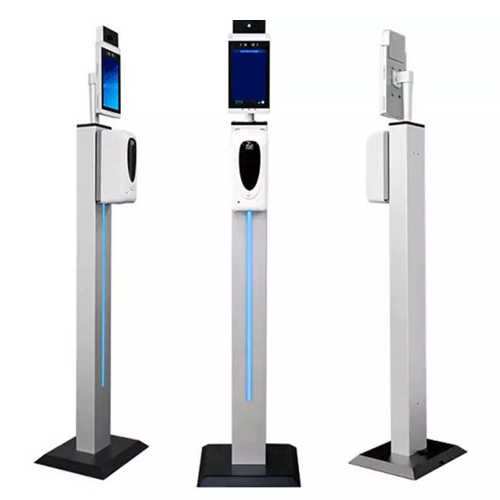 These design elements can help keep staff separated from residents until they have been screened and are ready for their shift.
3. Staff Lockers and Showers
After the entry and vestibule, we recommend adding staff lockers and showers. These amenities not only help boost staff retention, but they are also key in a disease control and prevention protocol. Housing the lockers and showers in the separate staff area allows staff to decontaminate and prepare for a shift. During a health crisis, this would be an excellent spot to distribute PPE.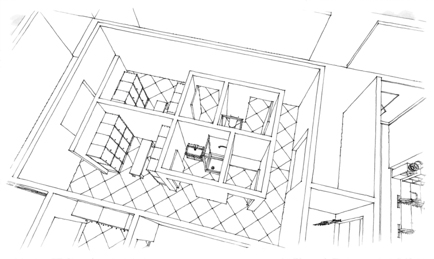 Key design elements in the locker room include: 
An

entry in the locker room

from the staff vestibule

Individual

staff storage lockers

to keep personal belongings

A

uniform laundering area

to ensure fresh uniforms are readily available 

Showers and restrooms

A

separate exit

into the resident corridor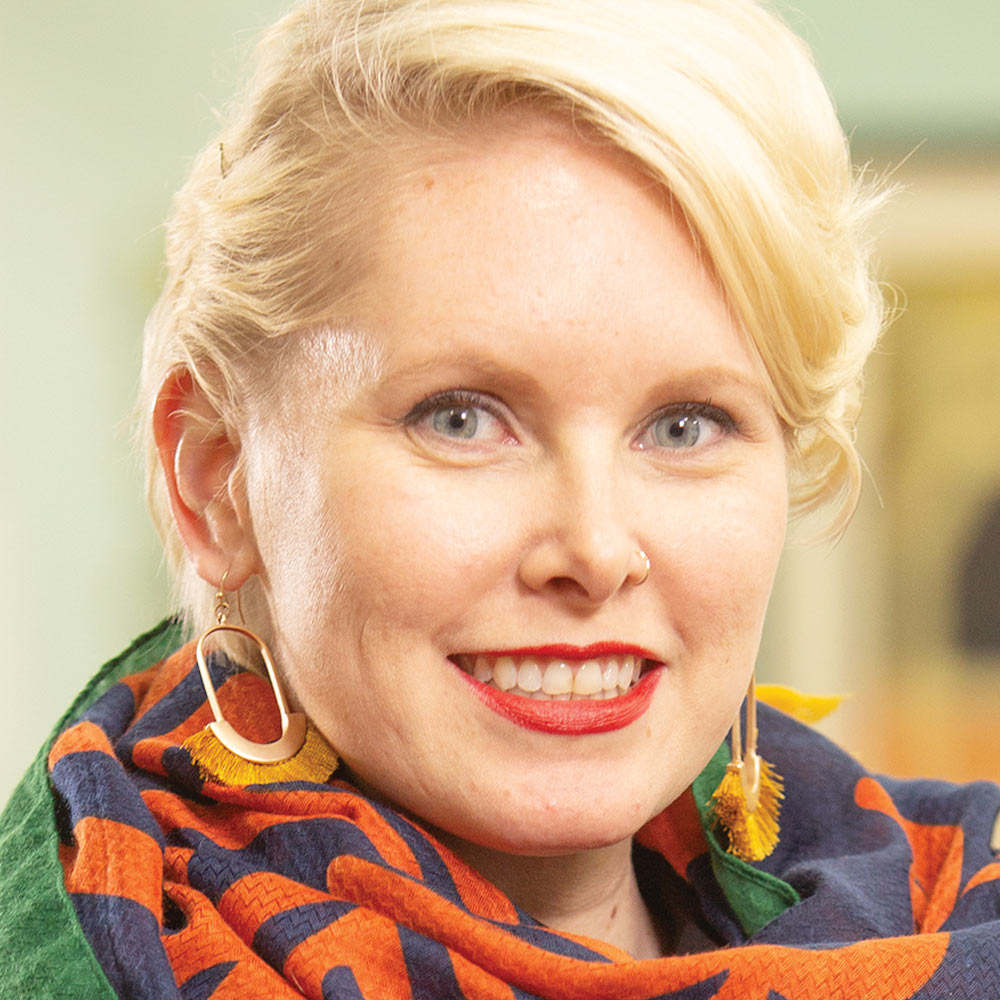 Erin Berry
Director, Interior Design
"Creating a separate locker room with showers, very similar to something you might see at your gym, would allow the employees to decontaminate and store their personal belongings away from residents. Uniforms could also be provided as an extra added safety measure. These uniforms could be laundered and hung in the locker rooms for staff at the start of their shift."
The Bottom Line: Design Strategies for the Senior Living Staffing Shortage
Reimagining staff entries and lounge areas not only helps with infection prevention, but it also shows your commitment to staff health and well-being. Attracting and retaining staff is key in the current staffing crisis. Our Senior Living design and construction experts can help you implement innovative senior housing design strategies like these, so you can adapt to the future of the Senior Living industry. 
Fill out the form below to discuss your design strategy for staff retention, or reach out with any questions on the latest senior housing design trends.
Not ready to get started just yet? Consider these other top trends in Senior Living design. 
2
Bernstein, L.; Van Dam, A. (2022, January 7). Nursing Home staff shortages are worsening problems at overwhelmed hospitals. The Washington Post. https://www.washingtonpost.com/health/2021/12/28/nursing-home-hospital-staff-shortages/
1This is not a medical device. Statements regarding this temperature device have not been evaluated by the FDA. This temperature device should not be solely or primarily relied upon to diagnose or exclude a diagnosis of COVID-19, or any other disease or health condition. Elevated body temperature in the context of use should be confirmed with secondary evaluation methods.